Edmonton Web Design Company with 360° Solutions
Proudly Serving Alberta Since 2016
Our strategic web design company services provides customized, digital solutions to you into an industry leader. Our Digital Strategy provides a roadmap to online success. We conceive, create, and launch compelling brands. Our creative campaigns tell a story, generate awareness, and build lifetime customer loyalty. Tell us your story now. Get free web consulting service that F12 Media team offers!
Our expert team brings digital ideas to life with beautifully executed, creative design. Our wide range of design solutions take your business to the next level. Good website design demonstrates credibility and expertise. Key calls-to-action and "stickiness factors" keep your site's visitors coming back
Our expert development team works on the cutting edge of technology and best practices. We make websites built for performance. Our methodology is proven for each industry we serve. We provide a dedicated team of specialized experts. Our team has years of experience working with companies from start ups to well established companies with thriving business models.
Our specialized marketing teams work to increase your conversions, repeat traffic, and expand your online visibility. Increase your traffic with search engine optimization and pay-per-click advertising. Refresh your brand image with credible online reputation management. Get qualified leads and turn them into brand ambassadors
Who We Are? Why we choose Web & Digital Services?
We started with a clear vision to sell Digital Marketing!
F12 Media is Edmonton based Web Design Company serving local and surrounding regions. We are specialized in creative Website Design, Web applications, E-commerce Websites, Custom built Intranet web applications, Search Engine Optimization, PPC and SEM, Social Media Management, Software Development, Logo and Graphics Design and much more. We've built a lot of websites, no joke! Most of our work is built on Content Management Systems and many of which included E-commerce functionality.  When it comes to graphic design, our team believes in art. We have classic team of web designers and web developers with very creative mind and years of experience which really matters. Most of our work is done remotely for clients residing in Canada and USA. Right now we are serving small to large-scale sized business in other cities like Toronto, Calgary, Vancouver, Montreal, and more.
Our Core Services
We provide all Digital Solution that your business need to stand out in the crowd. We do branding, website design, social media management, PPC and SEO, Graphics Design, Software Development, Mobile Apps, Cloud Apps, etc
Recent Archives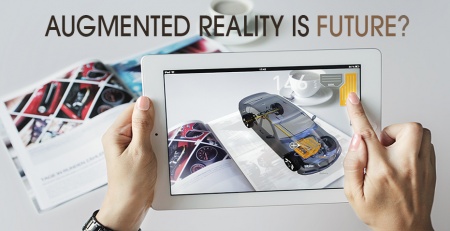 Augmented Reality has been making a lot of news in the field of digital marketing lately . The recent [...]
Read More