Custom Intranet Enterprise Portals
We design and develop Custom Intranet Enterprise portals for business which provide utmost level of security, reliability. We also give a beautiful look and feel to it. These kind of systems are used inside medium to big sized businesses like banks, insurance companies, etc. These portals are very reliable in terms of security because we even setup custom VPN (Virtual Private Network) solutions for them. These portals are very strongly built providing very high level of security and role based access very much like a desktop application (but without the hassle of installing it on every single machine). This provides the much needed security that a lot of medium sized business wants these days. These Custom Intranet Enterprise Portals provide access to enterprise information and applications.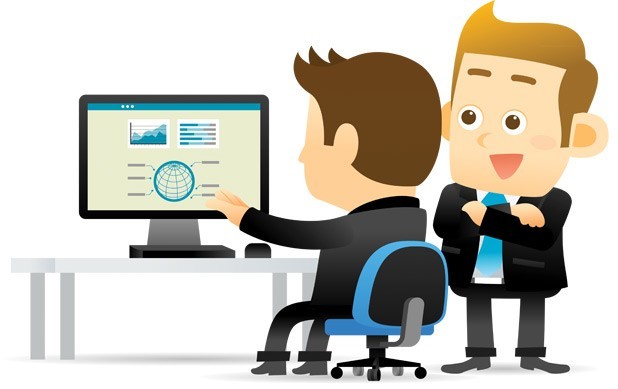 Effective Security Measures
Security is very important when it comes to running a business. The most important thing businesses consider these days is Security. This is because there are lot of websites getting hacked every day. Every business wants their data confidential and does not want to give it out at any cost. With the increase of ransomware , every business wants to protect themselves with the top level of security. Our custom solutions provide high level of security and the best part is that they are on the web. So you can be on an iPad, a Linux based OS or even a Tamagotchi and it wouldn't matter because the site is accessible through any kind of browser. Our portals are designed to fit on any screen size so it wouldn't matter where you are viewing it from.
These Custom Intranet Enterprise Portals for business can even be deployed over the internet because it has built in two-factor authorization making it more secure. This way you can be in Hawaii and still access the system at the comfort of your iPad or any other device.
The technologies used behind this varies according to the requirements of the business. But these are the common technologies we use behind these type of frameworks:
Technologies Used by Us !
We use best technologies keeping end product in mind..because we are hard core developers more than designers.